news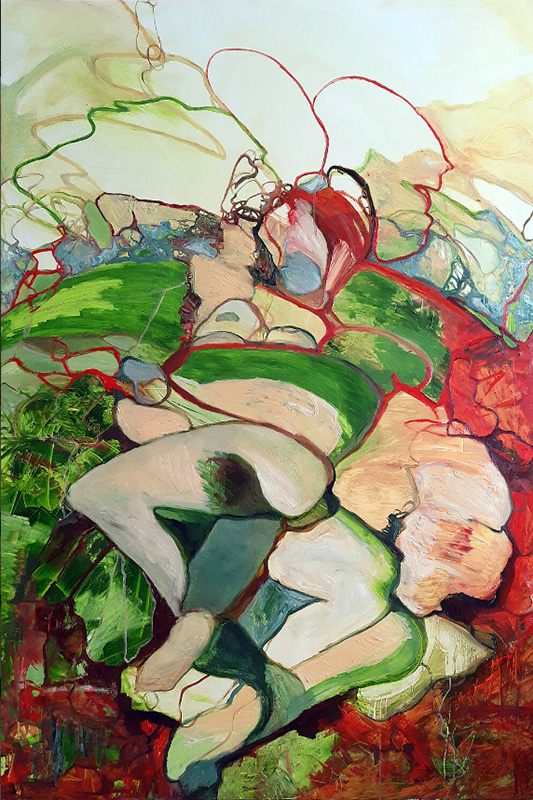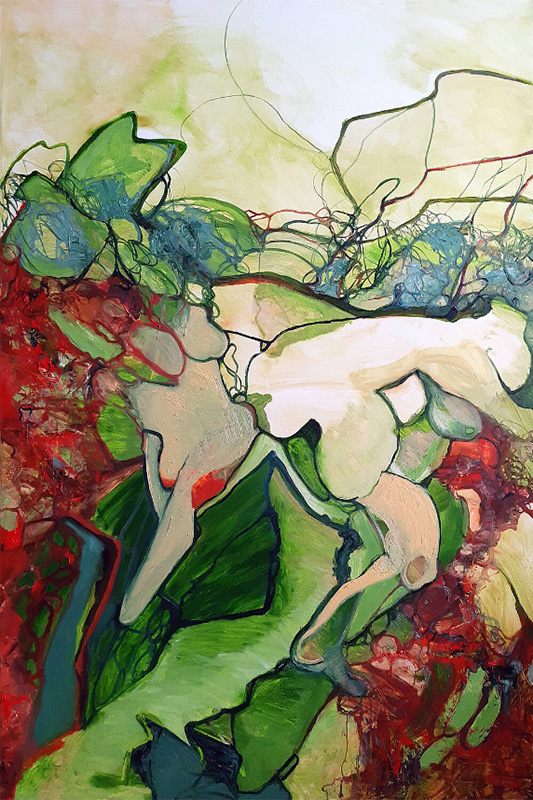 See english version below
Meine Malerei und Grafik bewegt sich stetig an der Grenze zwischen Gegenständlichkeit und Abstraktion, wobei in erster Linie die Natur bis hin zur ihren kleinsten strukturellen Einheiten als indirekter Motivlieferant und Inspirationsquelle fungiert.
Für mich und die Betrachter meiner Bilder will ich dabei besonders Eines – Natur bewusst und auf subtile Art neu erfahrbar machen. Daran ist die Hoffnung geknüpft, auch den Blick für Vorhandenes, unmittelbar vor uns Liegendes jedoch oft Übersehenes sensibilisieren zu können
Nicht die Ferne ist folglich Ziel oder Ausgangspunkt, sondern das Verständnis für die Welt als eine Form des Mikrokosmos, der vor uns liegt und gedanklich wie gefühlsmäßig entdeckt werden kann und will. Wandelbare Realitäten haben ihre Zeichen hinterlassen, natürliche Formen und Prozesse sich wie Chiffren auf den Flächen eingeprägt.
Ästhetische Reize, Merkwürdigkeiten, Widersprüche, die den natürlichen Ressourcen innewohnen, machen das spannungsreiche Potential der Motivwelt aus, auf welches sich meine künstlerische Tätigkeit stützt. Wiederholt greife ich dabei auch auf Details zurück, wie Wurzeln, Böschungen, Baumstämme oder Tierkadaver, alte Rohre, Abfall, Müll, Schrott, die in Verbindung mit persönlichen Stimmungen und aufgesogenen atmosphärischen Eindrücken dann im Bild zu einer eigenen Formensprache finden. Weitere Reizpunkte sehe ich vor allem im Agieren an der Grenze zum (Wieder)Erkennbaren, an der sich spannungsreiche Kontraste von fester und auflösender Form, homogener und kontrastierender Farbnuancen, von organischen Details und atmosphärischen Stimmungen, von räumlichen Ausschnitten und zeitlichen Dimensionen, von Konkretem und Imagination auftun. Auf diese Weise können Assoziationsspielräume entstehen, die zwischen Phantasie, Erinnerung und auch Kritik changieren.
My painting and graphics are constantly moving on the borderline between concreteness and abstraction, whereby nature, right down to its smallest structural units, functions first and foremost as an indirect source of motifs and inspiration.
For me and the viewers of my paintings I want one thing in particular – to make aware of and experience nature in a new and subtle way. I hope to sensitise the eye to what exists and, although directly lying in front of us, often being overlooked.
Consequently, it is not the distance that is the goal or the starting point, but the understanding of the world as a form of the microcosm that lies ahead of us and that can and wants to be discovered both intellectually and emotionally. Changeable realities have left their mark, natural forms and processes have become engraved on the surfaces like ciphers.
Aesthetic stimuli, oddities, contradictions inherent in natural resources make up the exciting potential of the world of motifs on which my artistic activity is based. Repeatedly I resort to details like roots, embankments, tree trunks or animal carcasses, old pipes, garbage, scrap metal which in connection with personal moods and absorbed atmospheric impressions find their own language in the picture. It is precisely the perceptible tension that develops between real and imagined images that stimulates me to this form of painting and graphic art. I see further points of attraction above all in acting at the border of the (re)recognizable, where exciting contrasts of fixed and dissolving form, homogeneous and contrasting colour nuances, of organic details and atmospheric moods, of spatial sections and temporal dimensions, of practice and imagination open up. In this way, the space for associations can be created that oscillates between fantasy, memory and also criticism.